Return To Product Listing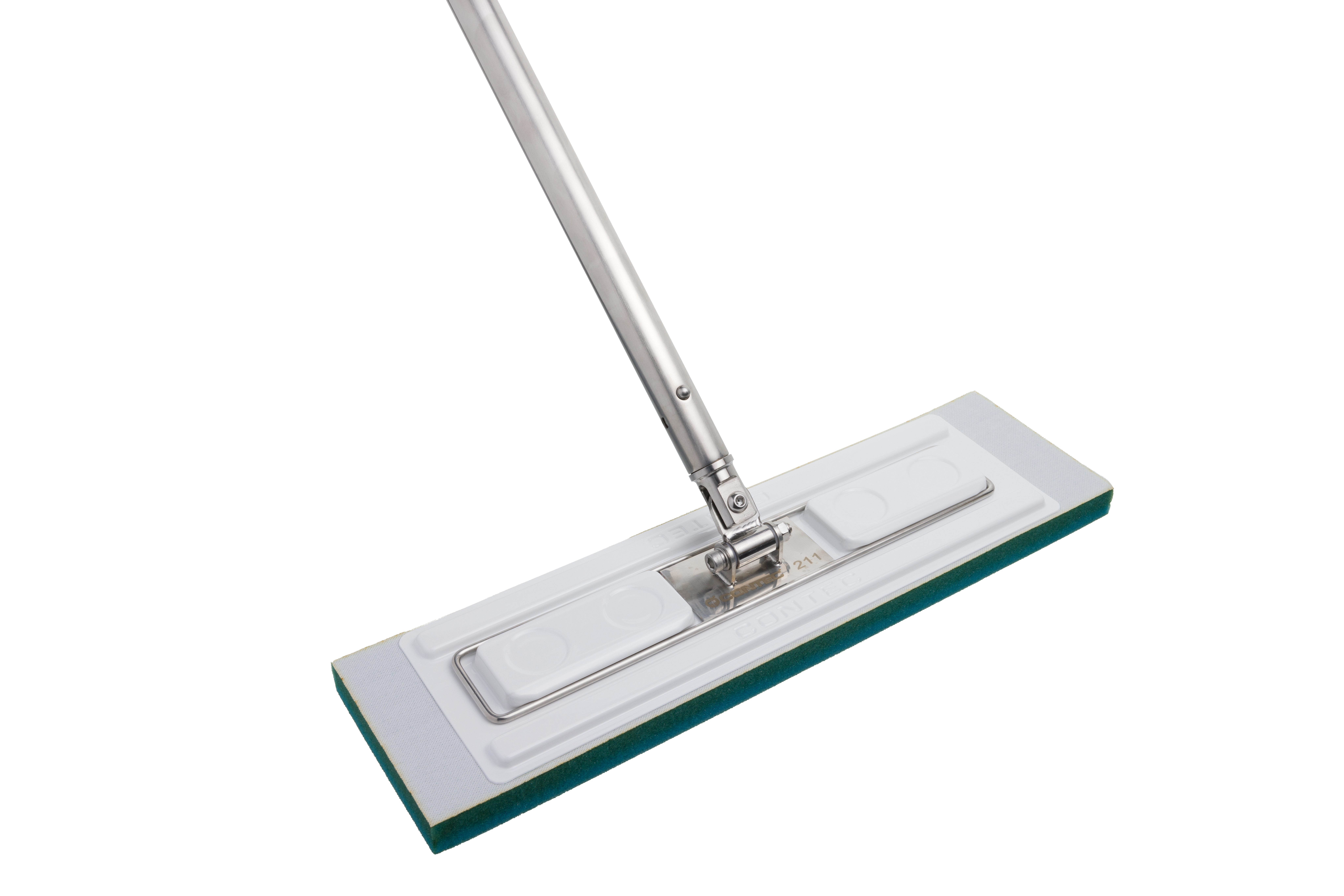 Designed for cleaning and applying disinfectants to both horizontal and vertical surfaces in pharmacy cleanrooms and other critical healthcare environments, lightweight Klean Max has a slim profile and is ideal for general cleaning of ceilings, walls and floors. The pivoting Klean Max frame makes it easy to clean around door and window frames as well as light fixtures and heavy equipment.

Intended for single-use, the 100% synthetic polyester mop head is designed to allow for the even application of disinfectants and cleaning solutions. The slightly textured ridged surface provides superior particle pick up and contamination removal.

Available in three lengths, 8.4" (21cm), 12.8" (32.4cm), and 15" (38cm), the larger Klean Max for pharmacy cleanroom wall washing is ideal for cleaning and disinfecting broad surfaces. The small and medium-sized (also available with a sealed edge). Ergonomic, lightweight adjustable handles are available in several lengths for maximum flexibility. All hardware is autoclavable.
Read More
Features & Benefits
Uniform application of cleaners and disinfectants
Mop head is compatible with most common solutions, solvents and disinfectants
Low-lint disposable mopheads for cleaning and disinfecting anterooms and buffer rooms
QuickConnect handles and frames are available in different lengths
Available Validated Sterile SAL 10-6
Find A Contec Expert
Product Information
Denotes Sterile Product
Part No.
Description
Size
Packaging
Sample