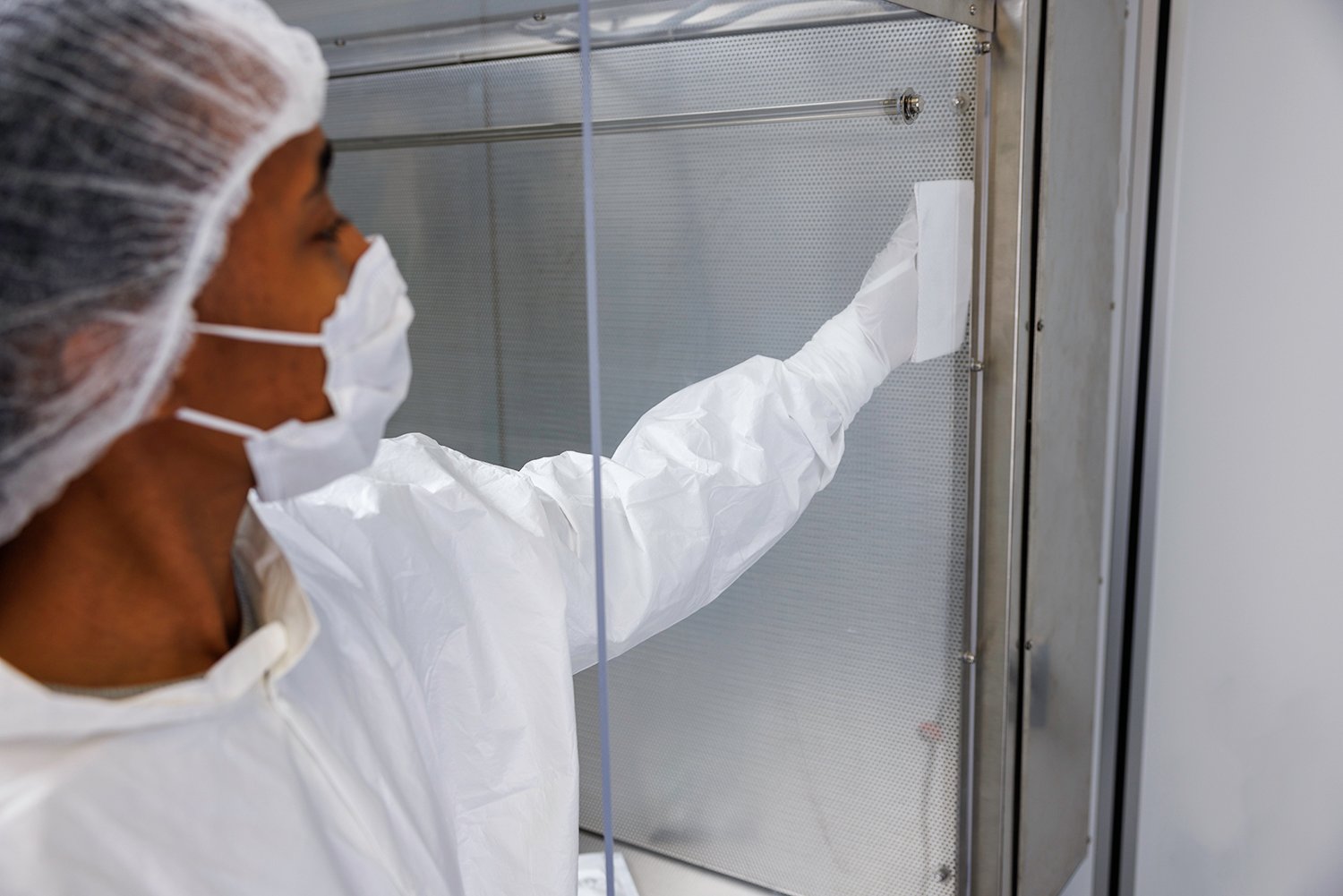 Solving Your Pharmacy Cleanroom Cleaning Challenges
Navigating contamination control in critical environments is challenging. Operating and maintaining a nonsterile or sterile compounding pharmacy means not only understanding USP standards but also implementing the best products and practices for your critical cleaning.
Don't worry; we've got you covered.
Contec® Healthcare is your partner for cleaning your sterile and nonsterile, hazardous drug, and radiopharmaceutical compounding operational spaces. We offer a line of innovative products designed for pharmacy teams like yours and, more importantly, our team of experts can help you navigate the complexities of USP standards and critical contamination control best practices.
USP General Chapters
USP General Chapter compliance helps compounding pharmacists and their staff ensure the quality of compounded treatments and preparations by setting minimum practice standards for compounding pharmacy cleanroom cleaning.
Contec Healthcare is here to help break down USP standards and teach you the best products and processes to meet and exceed the requirements of USP <797>, USP <800>, and USP <825>. Find out more about how we can help.
Maintaining a Microbial State-of-Control
Contec Healthcare is more than the global pharmacy cleanroom supply leader. We are your partner. We combine industry-leading products for your classified and nonclassified pharmacy operations with personalized training and resources to help you maintain a microbial state-of-control. Here are a few of our extensive resources.
Featured Contec Healthcare Products