Return To Product Listing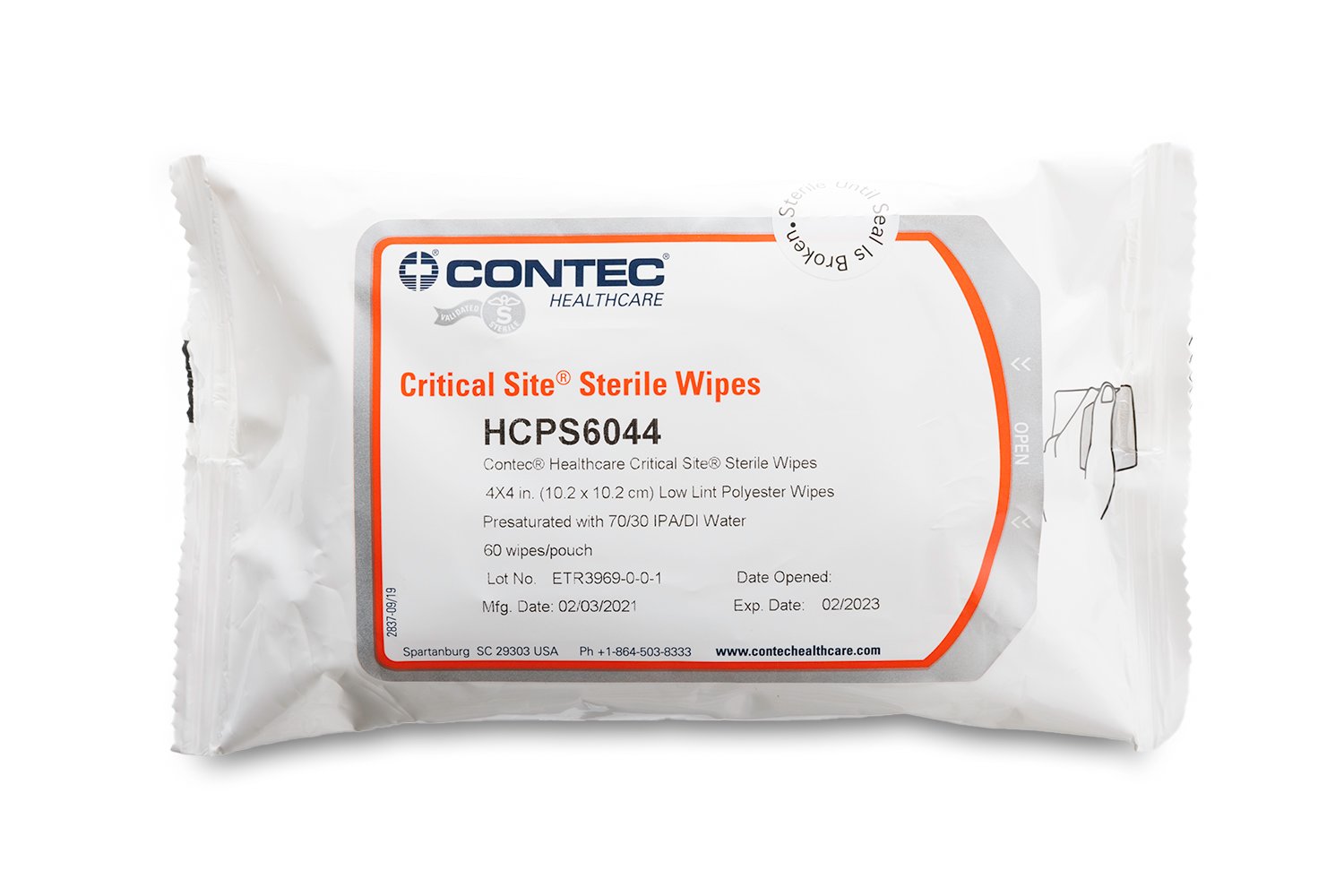 Critical sites must be wiped with sterile 70% IPA (Isopropyl Alcohol) in the primary engineering control to provide both chemical and mechanical actions to remove contaminants. The sterile 70% IPA must be allowed to dry before entering or puncturing vial stoppers/septums or breaking the necks of ampules. Contec Critical Site Sterile Wipes are 100% polyester 4 x 4" (10x 10cm) wipes that contain 70% USP Grade Isopropanol and 30% USP Grade purified water. The low linting, nonwoven cleanroom pharmacy wipes are suitable for primary engineering control zones, are USP compliant, and are exceptionally clean making them ideal for the most critical applications. Manufactured in Contec's ISO 9001:2015 registered facility, these mini IPA ampule neck wipes are Validated Sterile per the Association for the Advancement of Medical Instrumentation (AAMI) 11137 Guidelines to a 10-6 Sterility Assurance Level (SAL). Sterility documentation is available upon request.
Read More
Features & Benefits
Presaturated wipe allows for process repeatability
Product is validated sterile and USP <797> compliant
Low-lint, synthetic polyester wipe
Peel and reseal packaging eliminates evaporation concern during storage and reduces potential contamination risk from torn foil or paper
Find A Contec Expert
Product Information
Denotes Sterile Product
Part No.
Description
Size
Packaging
Sample
Description
Contec® Critical Site® Sterile Wipes
Contec® Critical Site® Sterile Wipes
Packaging
60 wipes/pouch, 4 pouches/inner bag, 2 inner ...