Return To Product Listing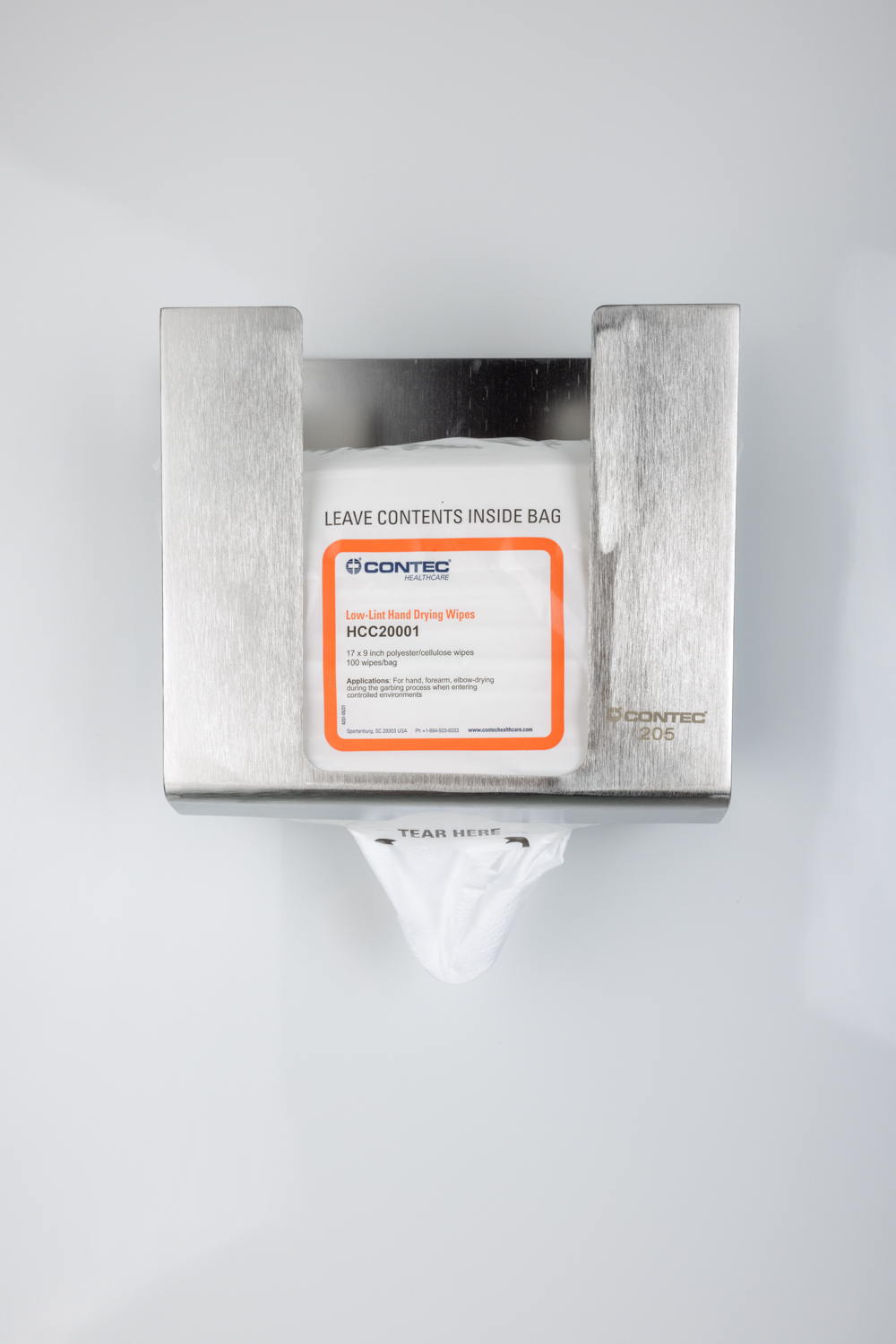 Proper hand hygiene during garbing and selection of appropriate consumables is critical to maintaining the state of control. Contec Healthcare has developed a convenient option to hand drying during the garbing process by utilizing our USP Chapter <797> compliant Low-lint Hand Drying Wipes.

The wipes are dispensed from the Wall-Mounted Stainless Steel Dispenser Item 9451. This dispenser and packaging for the low-lint hand wipes eliminate the difficulty of grabbing just one wipe off the top of a stack. The bottom pull design prevents dripping water from the hands contaminating other wipes.
Read More
Features & Benefits
Low-lint hand drying wipes are compliant with USP Chapter <797>
Large 17x9" (43x23cm) absorbent disposable wipe for hand, forearm and elbow drying
Packaged hand hygiene wipes minimize contamination of stacks
For use with Contec 9451 Wall-mounted stainless steel dispenser
Helps to reduce slip and fall injury from water on the floor
Find A Contec Expert
Product Information
Denotes Sterile Product
Part No.
Description
Size
Packaging
Sample
Description
Absorbent, Disposable, Low-linting Hand Drying Wipes
Absorbent, Disposable, Low-linting Hand Drying Wipes
Packaging
100 wipes/bag, 9 bags/case, 900 wipes/case
Description
Wall Mounted Stainless Steel Dispenser
Wall Mounted Stainless Steel Dispenser
Size
10 L x 4.75 W x 9 H
(25.4 L x 12.07 W x 22.9 H cm)
Packaging
1 dispenser/case