Return To Product Listing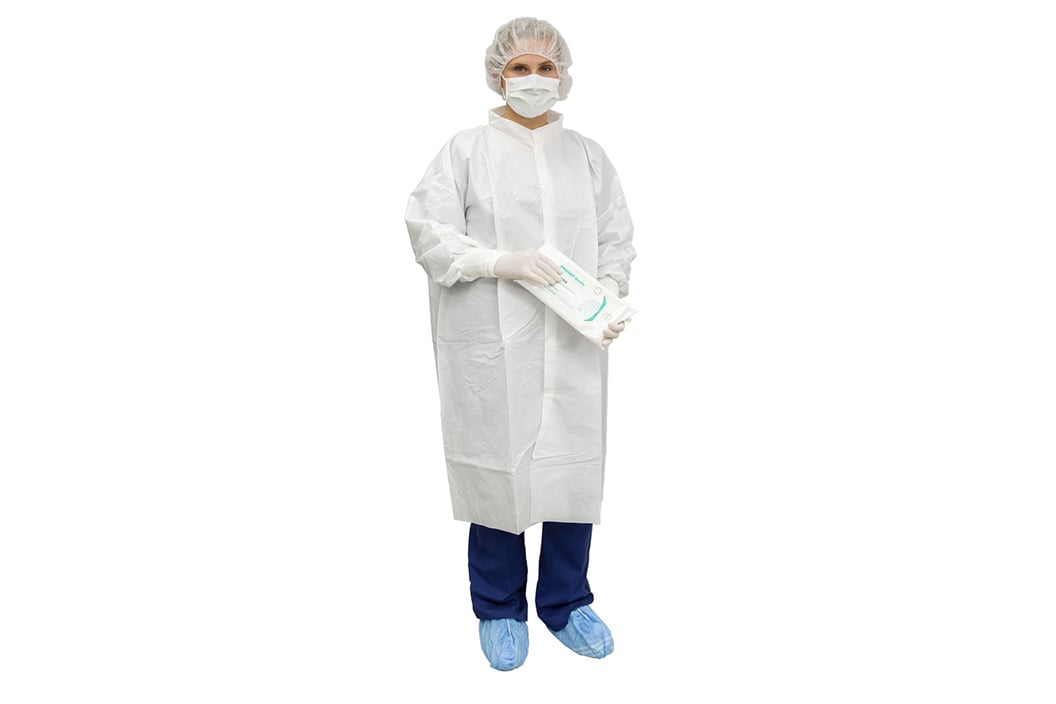 Contec's CritiGear Cleanroom Frocks have been specifically designed to meet the needs of sterile compounding environments. The cleanroom compatible gowns feature microporous fabric technology that protects the sensitive cleanroom environment, yet are comfortable for the wearer. Latex-free and nitrile-free, the low-lint microporous fabric is low in particulate and is antistatic to improve donning and user comfort. CritiGear Cleanroom Frocks are an excellent particulate barrier, are liquid repellant, and wick body moisture away to provide better comfort. Suitable for users in sterile compounding pharmacies, research, and pharmaceutical manufacturing, the CritiGear Cleanroom Frocks have been designed with sterile compounders in mind.

The extra-long, knee-length cleanroom frocks protect the compounding environment from the number one source of contamination found in cleanrooms - people. The mandarin collar and the six-snap front provide proper closure from the neck down to better control particulate contamination generated by the wearer. The frock's unique knit cuffs with thumb loops make donning sterile gloves easier and prevent exposed wrists and forearms during sterile compounding. Available in sizes X-Small to 5X-Large.

Additional sizes may be available please check with your Contec Healthcare representative.
Read More
Features & Benefits
Microporous low-lint fabric that provides an excellent particulate barrier
USP <797> compliant design for comfort and function
Thumb loop prevents sleeve migration that could result in exposed skin
Knit cuff provides comfort
Knee-length frock directs any direct contaminant away from critical sites to areas well below the work surface
Mandarin collar provides more complete closure, eliminating problems associated with lapel style collars
Find A Contec Expert
Product Information
Denotes Sterile Product
Part No.
Description
Size
Packaging
Sample