Return To Product Listing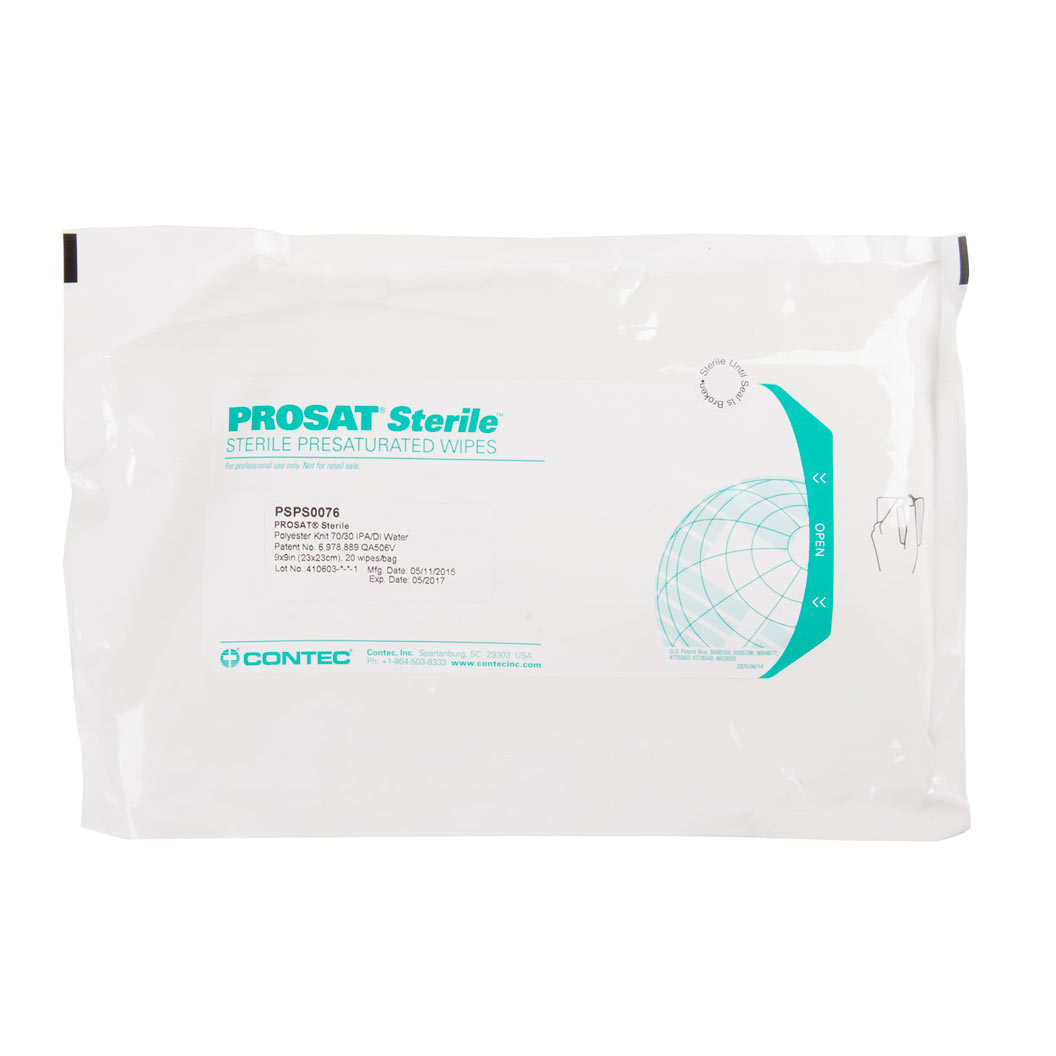 Contec PROSAT Sterile Wipes are comprised of knitted polyester Polynit Heatseal wipes saturated with 70% Isopropyl Alcohol (IPA)/30% DI Water, then sterilized by Gamma radiation. Heat-sealed edges prevent the release of particles and fibers during wiping and cleaning applications. These sterile presaturated knit wipes are ideal for gloves, surfaces and routine application of sterile 70% IPA as mandated by USP. Resealable pouches with tamper-evident labels ensure product integrity and cleanliness. These ISO class 5 knit wipes are convenient and safer to use than liquid IPA, and provide greater control during routine cleaning procedures.
Read More
Features & Benefits
Recommended for ISO Class 5 environments
Low-lint, laundered, presaturated, knitted polyester fabric
Heat-sealed edges help prevent particle contamination
Small number of wipes per resealable pouch help reduce waste
Resealable pouch preserves cleanliness and solvent saturation levels
70 IPA knit wipes that meet USP standards
Validated sterile 10-6 SAL
Find A Contec Expert
Product Information
Denotes Sterile Product
Part No.
Description
Size
Sample
Description
Sterile PROSAT® Knit Wipes
Sterile PROSAT® Knit Wipes.
Half fold.
20 wipes/pouch, 40 pouches/case, 800 wipes/case