Return To Product Listing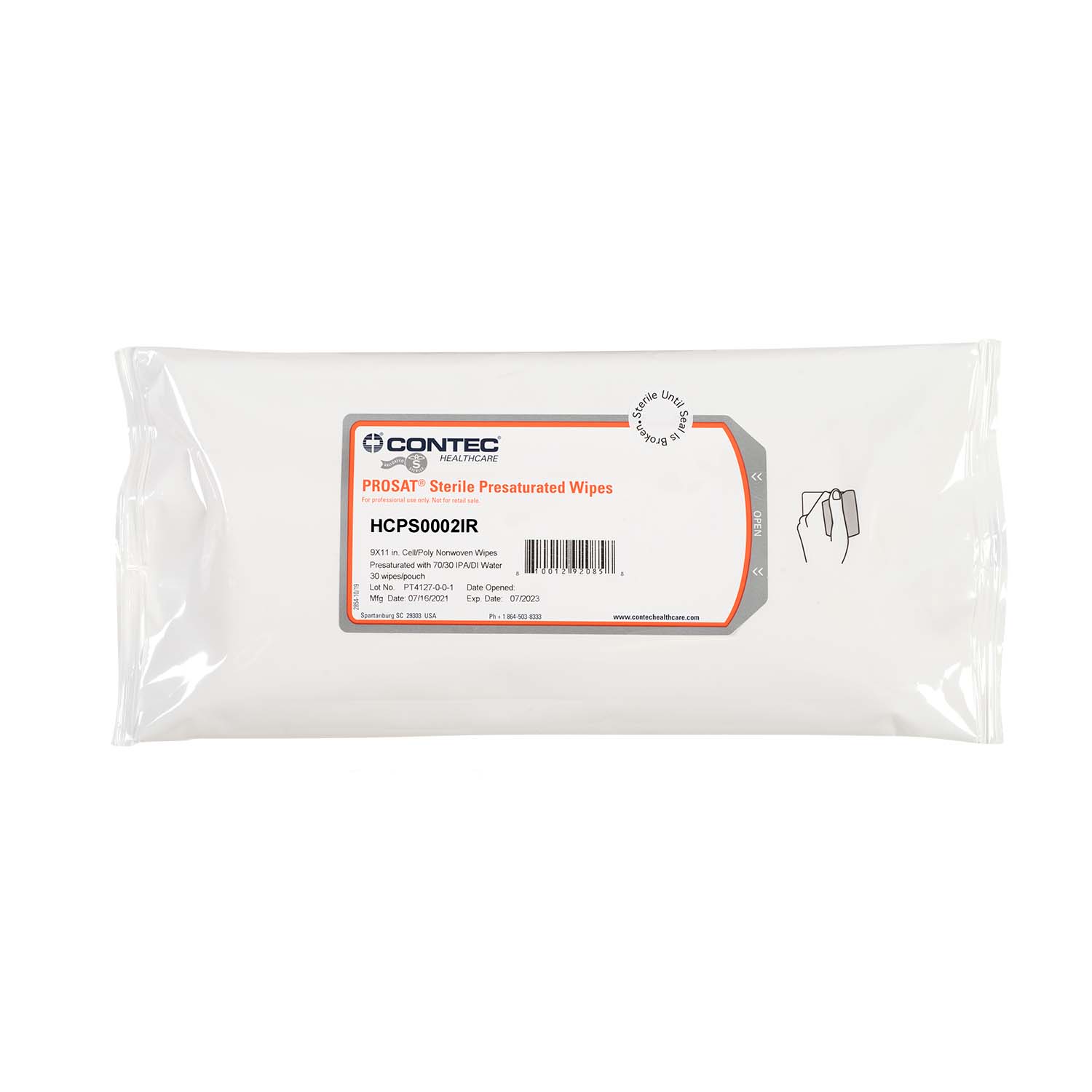 PROSAT Sterile HCPS0002IR Wipes are manufactured from a low lint cellulose/polyester material and saturated with a solution of 70% USP grade IPA/30% DI Water. The sterile cellulose/polyester wipes provide consistent solvent application and a repeatable process. The wipes are provided in convenient and easy-to-use peel and reseal pouches, which also help reduce solvent evaporation.
Read More
Features & Benefits
Suitable for ISO Class 5-8 environments
Low lint, robust, cellulose/polyester fabric
Individually wrapped, resealable pouch preserves cleanliness and solvent saturation levels
Validated sterile per AAMI (Association for the Advancement of Medical Instrumentation) 11137 guidelines to a 10-6 SAL (Sterility Assurance Level)
Find A Contec Expert
Product Information
Denotes Sterile Product
Part No.
Description
Size
Sample
Description
Sterile presaturated wipes
Sterile presaturated wipes.
with IPA 70%/30% DI Water.
30 wipes/pouch, 1 pouch/inner bag, 9 inner ...