Return To Product Listing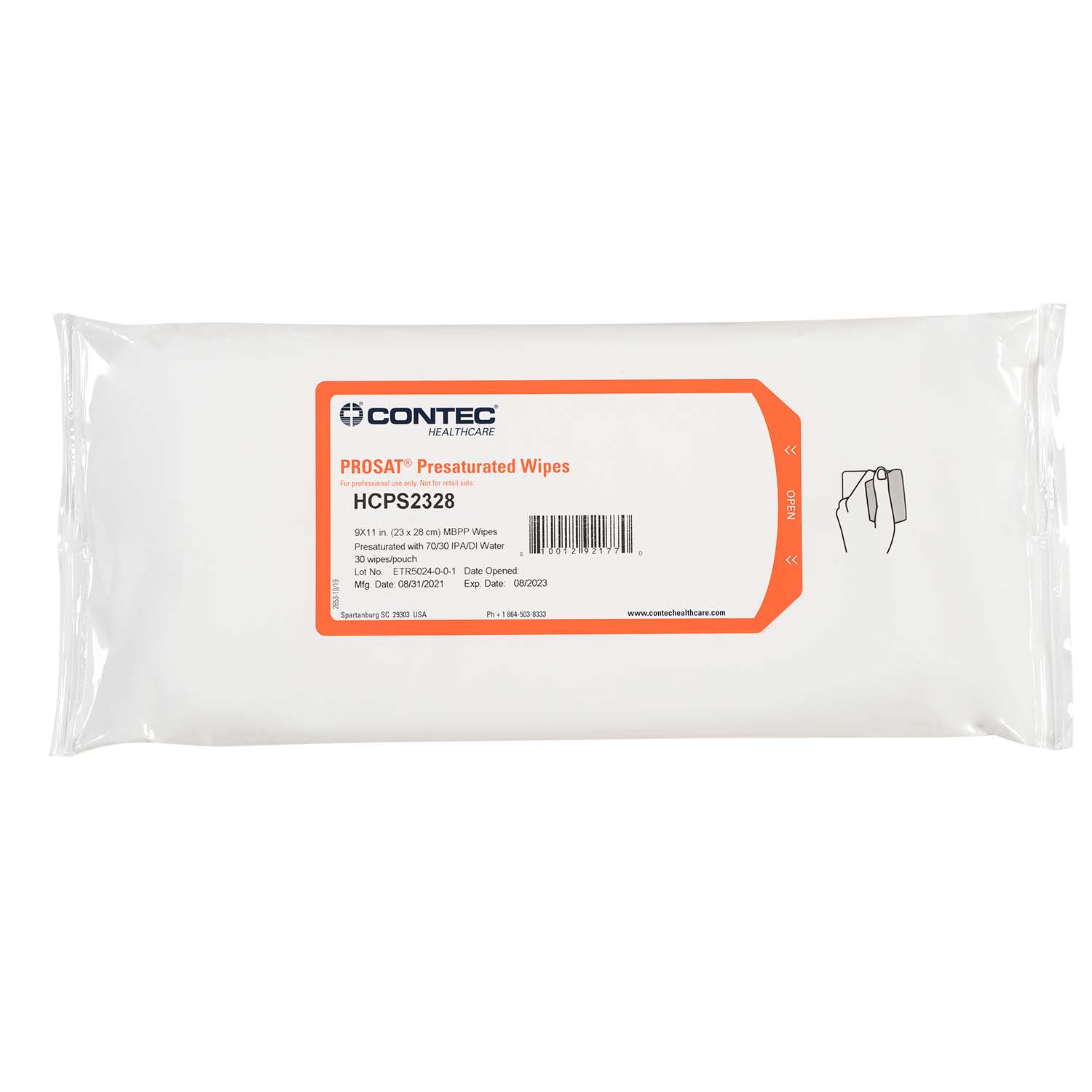 PROSAT wipes are comprised of meltblown polypropylene wipes saturated with 70% isopropyl alcohol/30% DI Water. Ideal for wiping gloves and surfaces. Convenient and safer to use than liquid IPA, these presaturated meltblown polypropylene wipes reduce solvent storage issues and provide more control over applications and processes. Resealable pouches with tamper-evident labels ensure product integrity and cleanliness.
Read More
Features & Benefits
Suitable for ISO 7-8 classified environments outside the primary engineering control
Nonwoven material which is low in particles and fibers making an excellent general purpose wipes
Presaturated wipe reduces VOC emissions and solvent use
Individually wrapped, resealable pouch preserves cleanliness and solvent saturation levels
Find A Contec Expert
Product Information
Denotes Sterile Product
Part No.
Description
Size
Packaging
Sample
Description
Presaturated wipes
Presaturated wipes
with IPA 70%/30% DI Water
Packaging
30 wipes/pouch, 1 pouch/inner bag, 9 inner ...