Return To Product Listing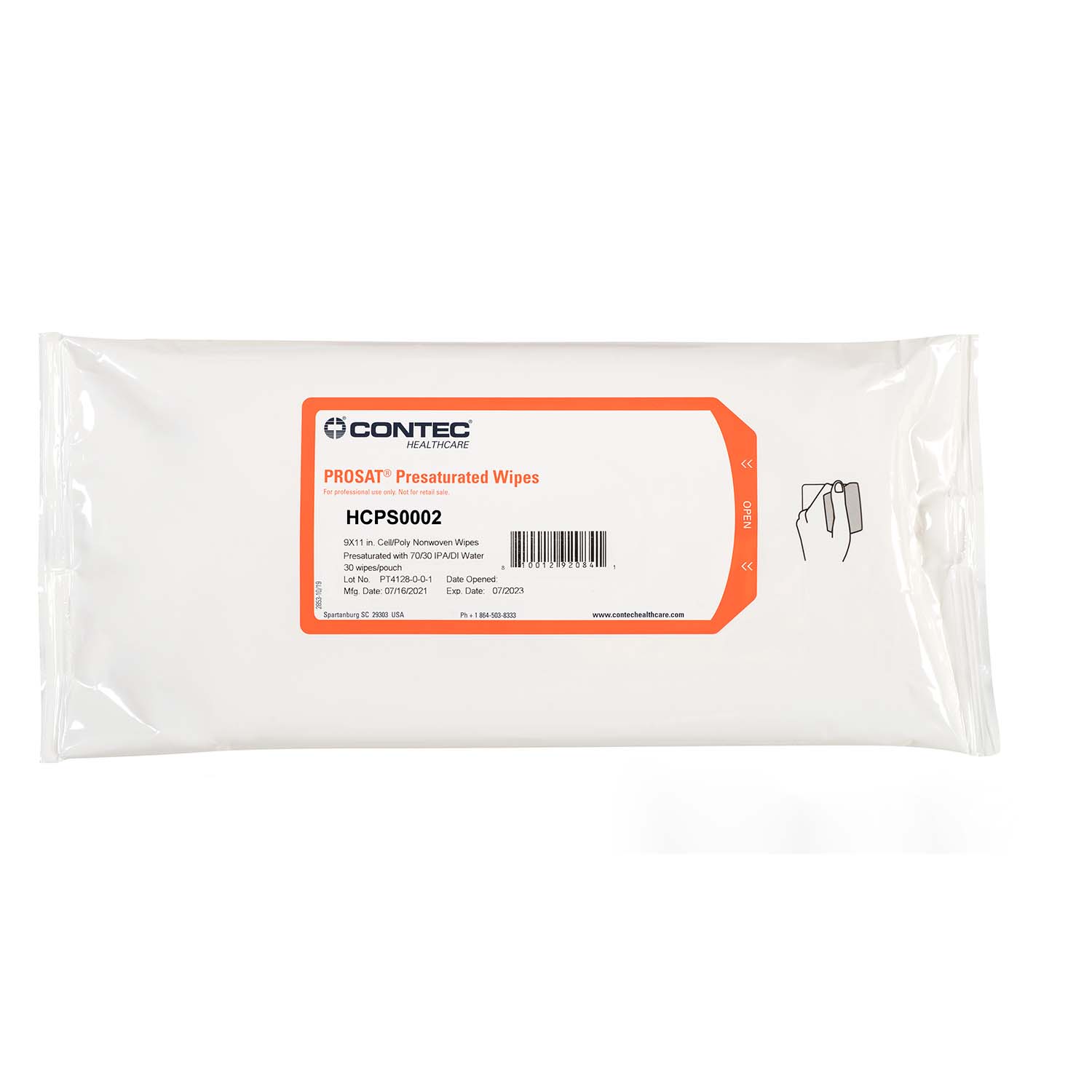 PROSAT Wipes are manufactured from a low lint cellulose/polyester material and saturated with a solution of 70% USP grade IPA and 30% DI Water. The cellulose/polyester wipes provide consistent solvent application and a repeatable process. The wipes are provided in convenient and easy-to-use peel and reseal pouches, which also help reduce solvent evaporation.
Read More
Features & Benefits
Suitable for ISO 7-8 classified environments outside the primary engineering control
Nonwoven material which is low in particles and fibers making an excellent general purpose wipes
Highly sorbent with good wet strength
Presaturated wipe reduces VOC emissions and solvent use
Individually wrapped, resealable pouch preserves cleanliness and solvent saturation levels
Find A Contec Expert
Product Information
Denotes Sterile Product
Part No.
Description
Size
Packaging
Sample
Description
Presaturated wipes
Presaturated wipes
with IPA 70%/30% DI Water
Packaging
30 wipes/pouch, 1 pouch/inner bag, 9 inner ...