Return To Product Listing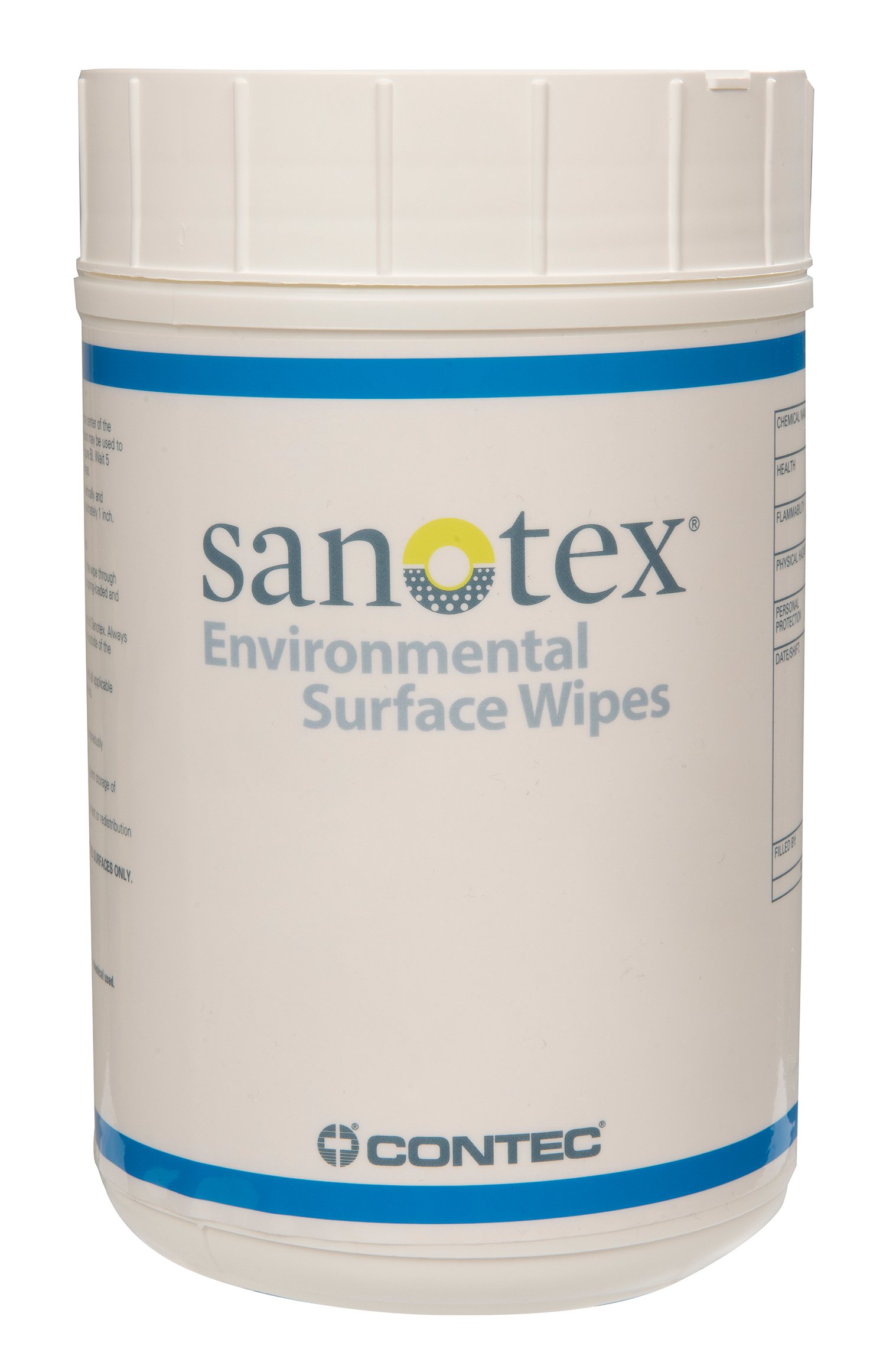 Cost-effective Sanotex polypropylene wipes optimize control and efficiency to produce better, more consistent results for your cleaning/disinfecting program.



The Sanotex advantage: An enclosed dispenser that preserves wipe and chemical potency, plus advanced wipe fabric with microfiber that works effectively with multiple chemical formulations. The result: improved performance at significantly lower cost per wipe. Once the Sanotex wipes have been saturated, internal testing has shown chemical stability for an average of 5-15 days* depending on the chemistry's composition. We recommend using indicator strips designed for the chosen chemistry prior to use when a lapse between applications has occurred.



*All chemistries used on Sanotex environmental surface need to be checked periodically, with proper indicator strips, to ensure chemical effectiveness.
Read More
Features & Benefits
Low-lint, disposable surface wipes for general cleaning
Cost-effective, 100% meltblown polypropylene wipe
Spring-loaded lid helps reduce vapors
Controlled chemical usage prevents over-use or under-use, ensuring consistent product applications
Compatible with various chemistries including hydrogen peroxide/peracetic acid, phenolic and quaternary ammonium-based chemistries and formulations
Find A Contec Expert
Product Information
Denotes Sterile Product
Part No.
Description
Size
Sample