Return To Product Listing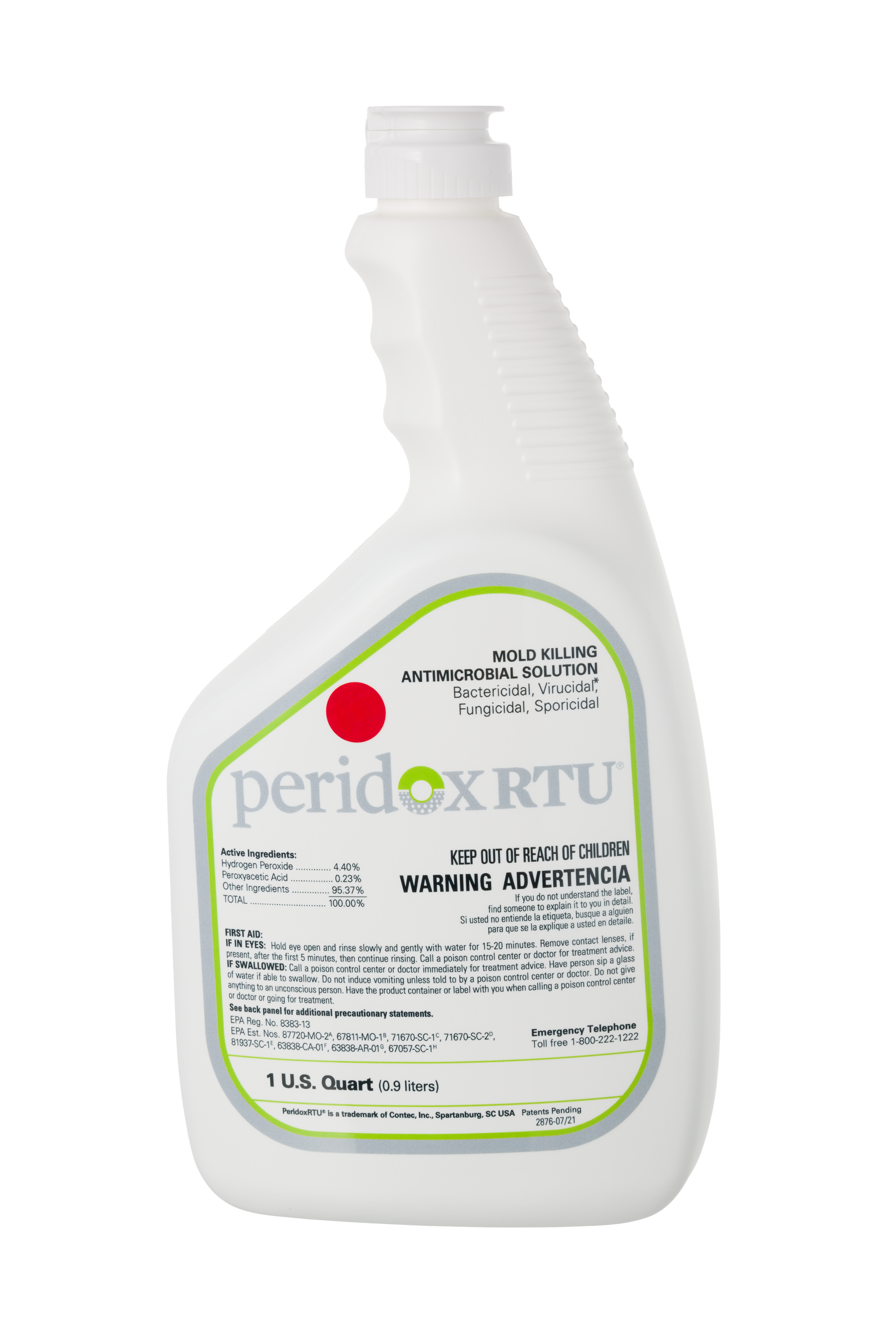 PeridoxRTU is a broad spectrum EPA-Registered sporicide, bactericide, virucide, tuberculocide and fungicide disinfectant and hard surface cleaner with a 3-minute (C. difficile) sporicide claim at 99.9999% efficacy. With its shorter kill times and powerful wetting agents, PeridoxRTU stays wet and works faster. The result - assured efficacy against hard-to-kill spores and other dangerous pathogens.

When used according to Contec procedures, PeridoxRTU has been shown to be effective for hazardous drug decontamination on stainless steel surfaces. The chemistry is effective in chemotherapy spill cleanup and removes drug residues without harming expensive PECs.
Read More
Features & Benefits
Patented formulation 3-minute sporicide claim
EPA-Registered, also available in Canada
Validated protocol available for hazardous drug (HD) decontamination
Compatible with most cleanroom materials including stainless steel
Sterile and nonsterile options available
Sterile products are double-bagged
Find A Contec Expert
Product Information
Denotes Sterile Product
Part No.
Description
Size
Packaging
Sample