Return To Product Listing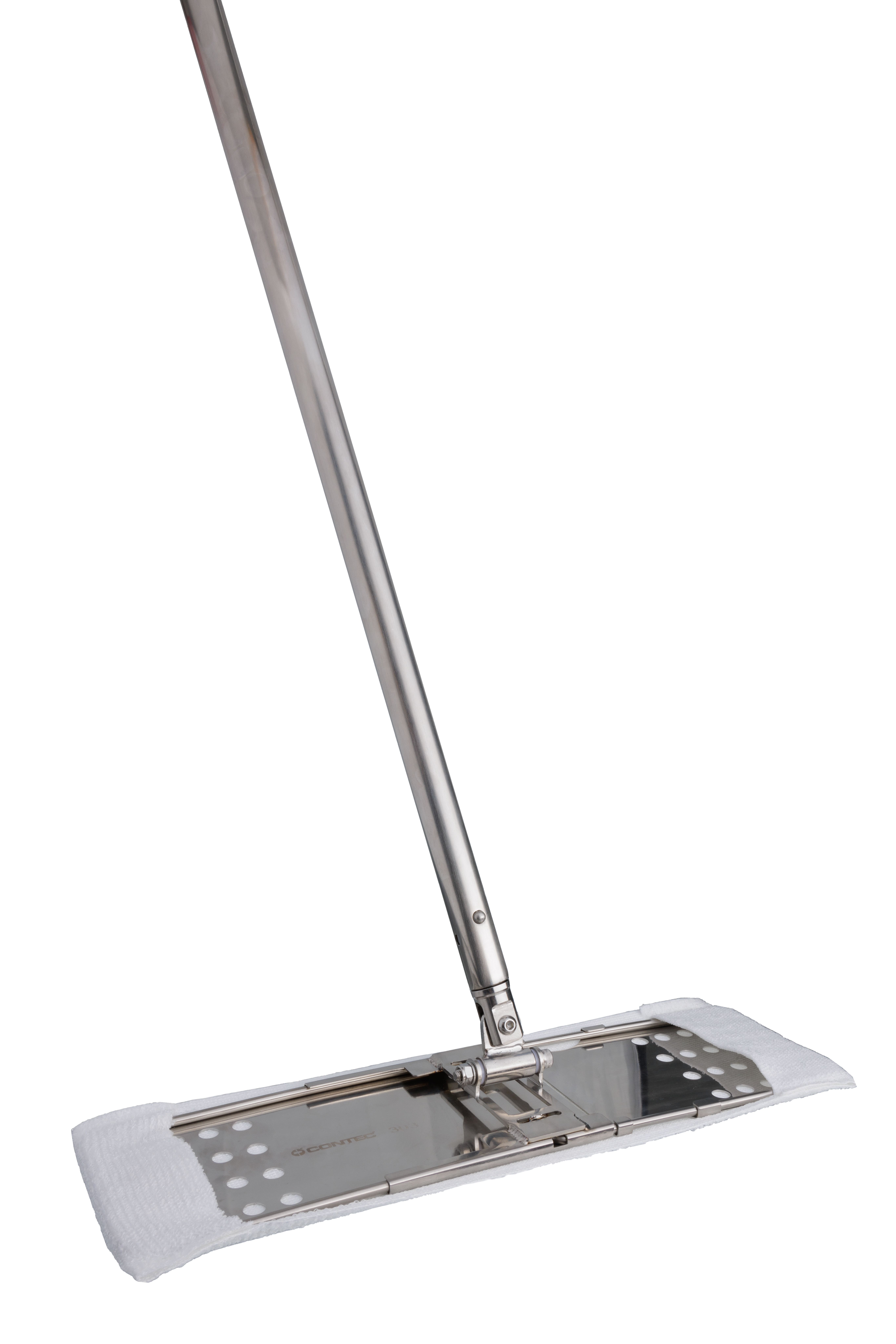 The USP compliant, disposable Contec MicroCinch Mop incorporates 100% synthetic microfiber that provides superior removal of gross soil and fine particulates. Reduces cross-contamination associated with relaundered mops, and is suitable for ISO Class 7 and 8 environments. Compatible with most common chemistries including quaternary/alcohol, peroxide, peracetic acid/hydrogen peroxide, quaternary ammonium and bleach-based disinfectants. The low-lint microfiber floor cleaning mop can be used wet or dry, and the mop cover provides uniform surface coverage and liquid distribution.

The pocket-style design allows for quick changing of mop covers and the autoclavable, collapsible mop head frame, available in heavy-duty plastic or stainless steel, easily slides into the pockets. Contec's MicroCinch Mop System is the ideal solution for daily cleaning and disinfecting of floors in the Secondary Engineering Controls (SECs). We have developed a heavyweight mop cover and stainless steel frame that is better suited to cleaning and disinfecting ceilings and walls during the monthly clean. Cleanroom packaged for guaranteed quality and cost-effectiveness.

Available gamma irradiated. Validated sterile to a Sterility Assurance Level of 10-6 per AAMI ISO11137 Guidelines.
Read More
Features & Benefits
Incorporates 100% synthetic microfiber
Disposable mop cover
Low-lint construction
Appropriate cleanroom packaging
USP <797> compliant
Pocket design allows for easy attachment to hardware
Find A Contec Expert
Product Information
Denotes Sterile Product
Part No.
Description
Size
Packaging
Sample