Return To Product Listing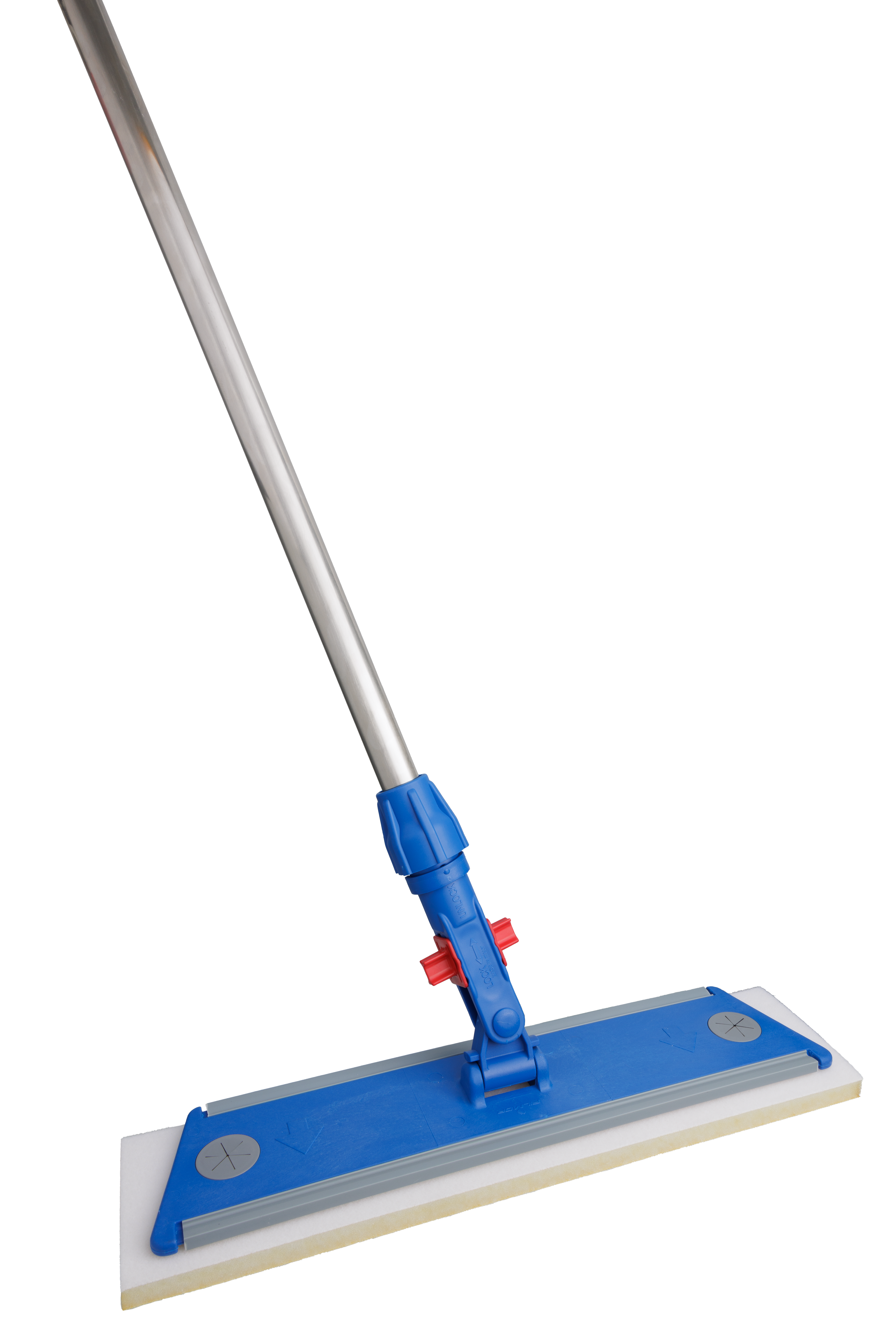 Contec's QuicKlean Mopping System with disposable microfiber mops is changing the level of clean for compounding pharmacies. The combination of the lightweight, easy to maneuver hardware, and particle pick-up capacity of the microfiber wipes deliver unprecedented performance. Compatible with a wide range of disinfectants, chemicals and solutions. The QuicKlean Mop with microfiber wipes offers users a lightweight option for cleaning and disinfecting floors, wall and ceilings.

The QuicKlean flat mop system has 3 basic components: the frame, a foam knitted polyester mophead and disposable microfiber mop covers.

The cleanroom compatible QuicKlean foam mop head easily attaches to the polypropylene mop head frame. A disposable microfiber wipe is then wrapped around the mop head and secured to the frame.
Read More
Features & Benefits
Low-lint with excellent cleaning efficiency for wet and dry cleaning
Cleanroom laundered
Recommended for ISO Class 7 and 8 environments
Microfiber wipe construction facilitates particle pick up
Highly sorbent and suitable for use with a wide range of disinfectants
Find A Contec Expert
Product Information
Denotes Sterile Product
Part No.
Description
Size
Packaging
Sample
Description
QuicKlean foam mop head
QuicKlean foam mop head
Laminated with polyester fabrice
Packaging
4 each/bag, 8 bags/case, 32 each/case
Description
QuickConnect™ handle
QuickConnect™ handle
Stainless steel
Description
Two 5 gallon (20L) bucket system
Two 5 gallon (20L) bucket system
With casters and stainless steel flat wringer sieve
Description
Microfiber wipes
Microfiber wipes
Laundered
Packaging
100/bag, 4 bags/case
Description
QuicKlean <797> Kit
QuicKlean <797> Kit
2 bags of 50 microfiber wipes, (6) TASK0100 mop heads
Description
QuicKlean flat mop head frame
QuicKlean flat mop head frame
Blue polypropylene